Welcome To My Lair...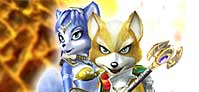 ---
Starfox Adventures comes out September 23!
---
Guess what? You've randomly been selected to be warped by a vortex into my alternate dimension! (Or maybe you just heard about my site from somebody...)

Anyway, I've decided to do something "creative" this summer, so here's the new site. (okay, i've been forced to stop playing rpg's all day... :)

On to the updates!
Forum

---

---

7.25.2002:

Just finished a lan party last fri.-sat. and let me say that it was very very very long, but very very very cool! 8PM-11AM!!! Us three attendants had the luxury of a 24port 3com hub that served us faithfully as well as alex's uber subwoofer...took until 1 in the morning to finalize the network settings AND install a copy of half-life FULLY PATCHED AND PARTIALLY MODDED...(3cd's are a pain in the @ss to copy over to 2 computers, especially when they have a 8x or 16x cdrom...oy...the horror...

I'm now officially on AIM, and you can reach me at screename - shadowzero128 - (if i'm on...)

chowabunga dudes and dudettes...

---

Home of the CoffeeCup HTML Editor